Tile & Grout Restoration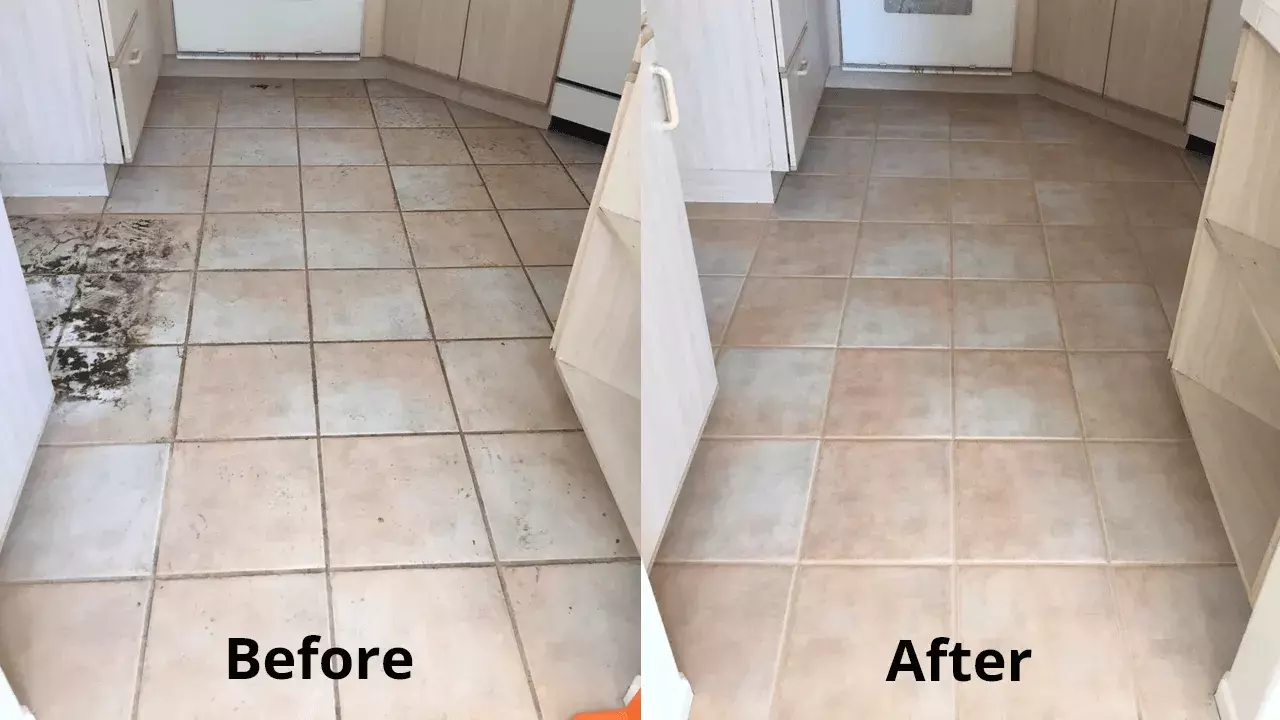 Let us make your tile and grout look new again. We are experts at tile & grout restoration, sealing & deep cleaning.
Do your grout lines look dirty?
Look at this floor transformation.
Ultra Steam LLC renewed the floor like new with our proprietary color seal. We clean the floor then you choose to match or change the color of the grout. We also repair cracked or missing grout. We fix it all. We mix our sealers with our grout and it makes the Grout harder than the existing grout and its all uniform again.
We can clean and restore all types of floors including Ceramic, Travertine, Marble, Granite, Slate, Porcelain and more. We will restore the natural beauty of your Tile and grout floors. We also do showers and grout and backsplashes, missing Grout repair and missing Grout and chipped Grout.
Call 618-806-4697 for Illinois
Call 314-266-6877 for Missouri
for a FREE estimate.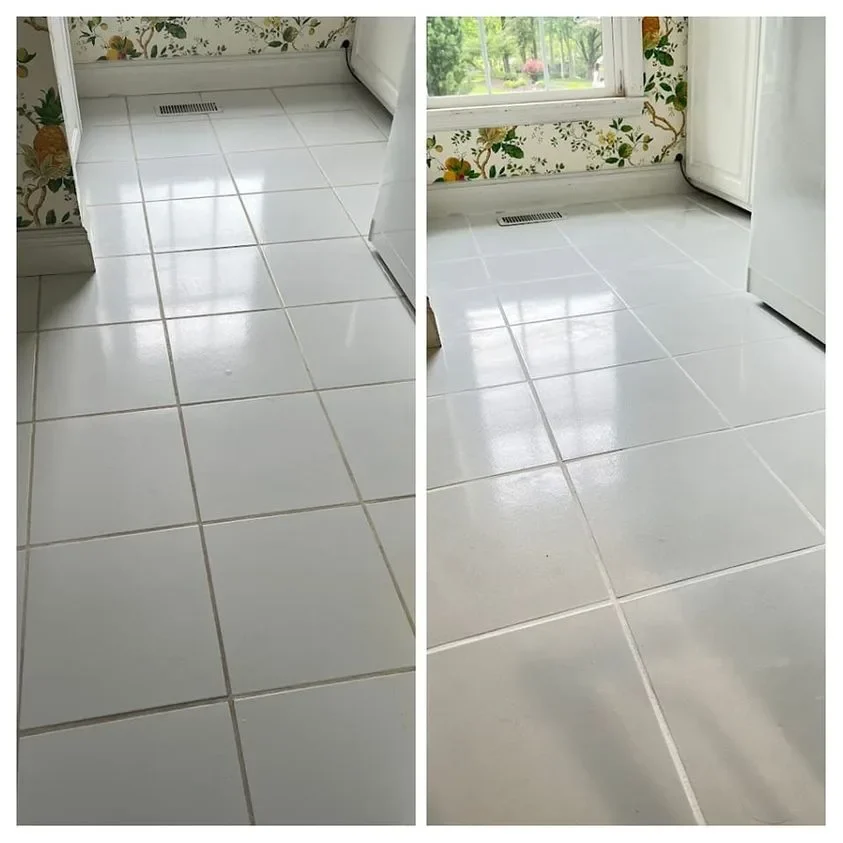 Tile & Grout Restoration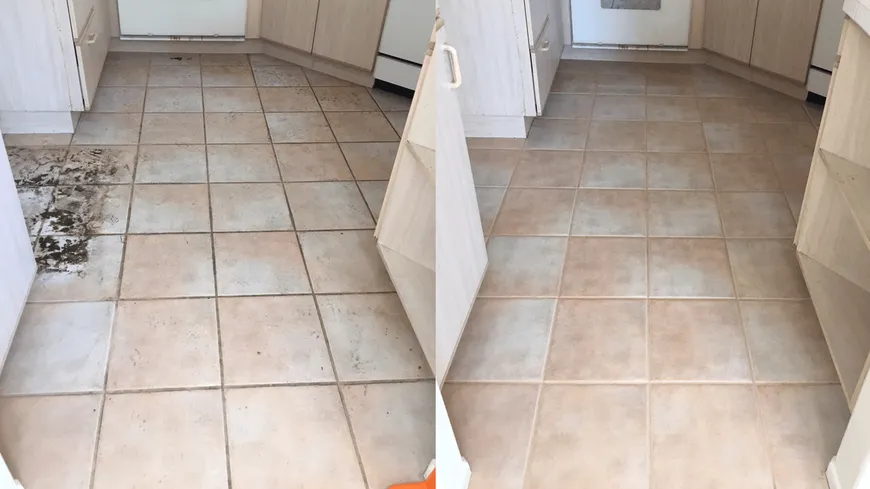 Step 02
Apply an alkaline solution to Tile Floor/ Grout Lines. Scrub the Tile/ Grout Lines with Multi Wash Scrubber. Clean the Grout Lines with hand held brushes followed by extracting solution off the floor. Completely dry floors with towels.
Step 03
Our proprietary color sealant is then injected into the empty pores and brushed to ensure even application.
Step 04
We then clean and buff the entire surface to restore its original shine.
Dirty or discolored tile or grout?
We can match or change the color of your grout without taking out your existing grout and make your floor look like new. Even if you have some missing grout. We can fix it all. We take our sealers and mix it with our grout to fill those areas and make it uniform again.
Grout cleaning & restoration.
We can restore your tile and grout using our professional cleaning methods. We will thorough extract the dirt that settles in the porous material. Most importantly to maintain that clean grout, it needs to be sealed. We will apply a deep penetrating heavy-duty grout sealer that will keep that tile looking new for its lifetime. No matter what you spill on it it will bead right on top no mold or bacteria will ever build up on your floors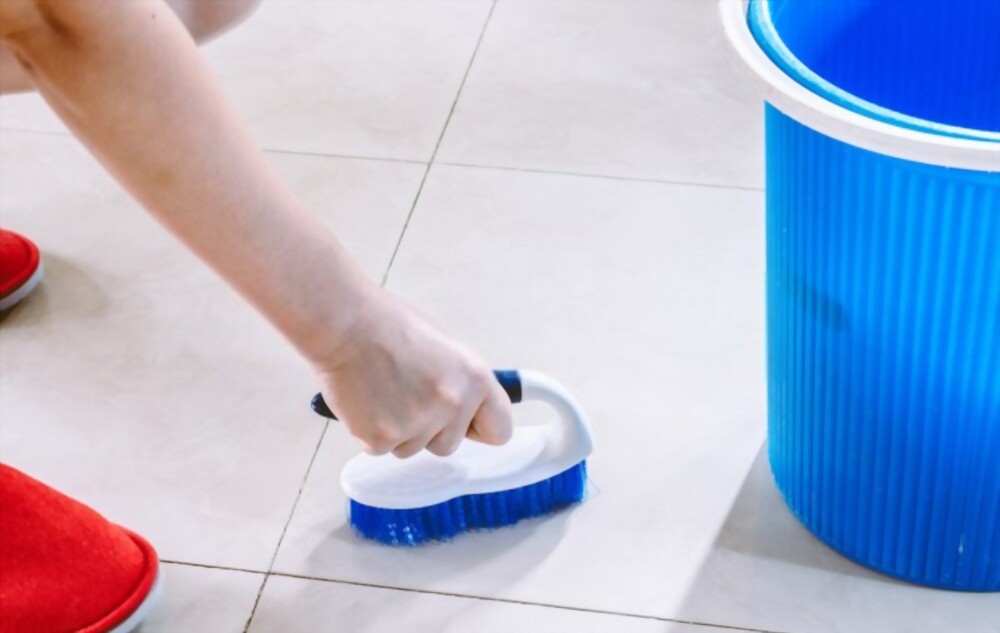 We can clean and restore all types of tile including soft stone (marble, travertine), ceramic and more. We will help restore the natural beauty of your tile and grout floors. Our natural tile and grout cleaning process will also protect your tile while making it look great again. We also do Shower grout, Backsplashes, missing Grout repair and chipped grout!
Grout Color Sealing, grout sealing, Tile Cleaning and Grout Cleaning, Stone, Granite, Marble, shower restoration and Color Sealing