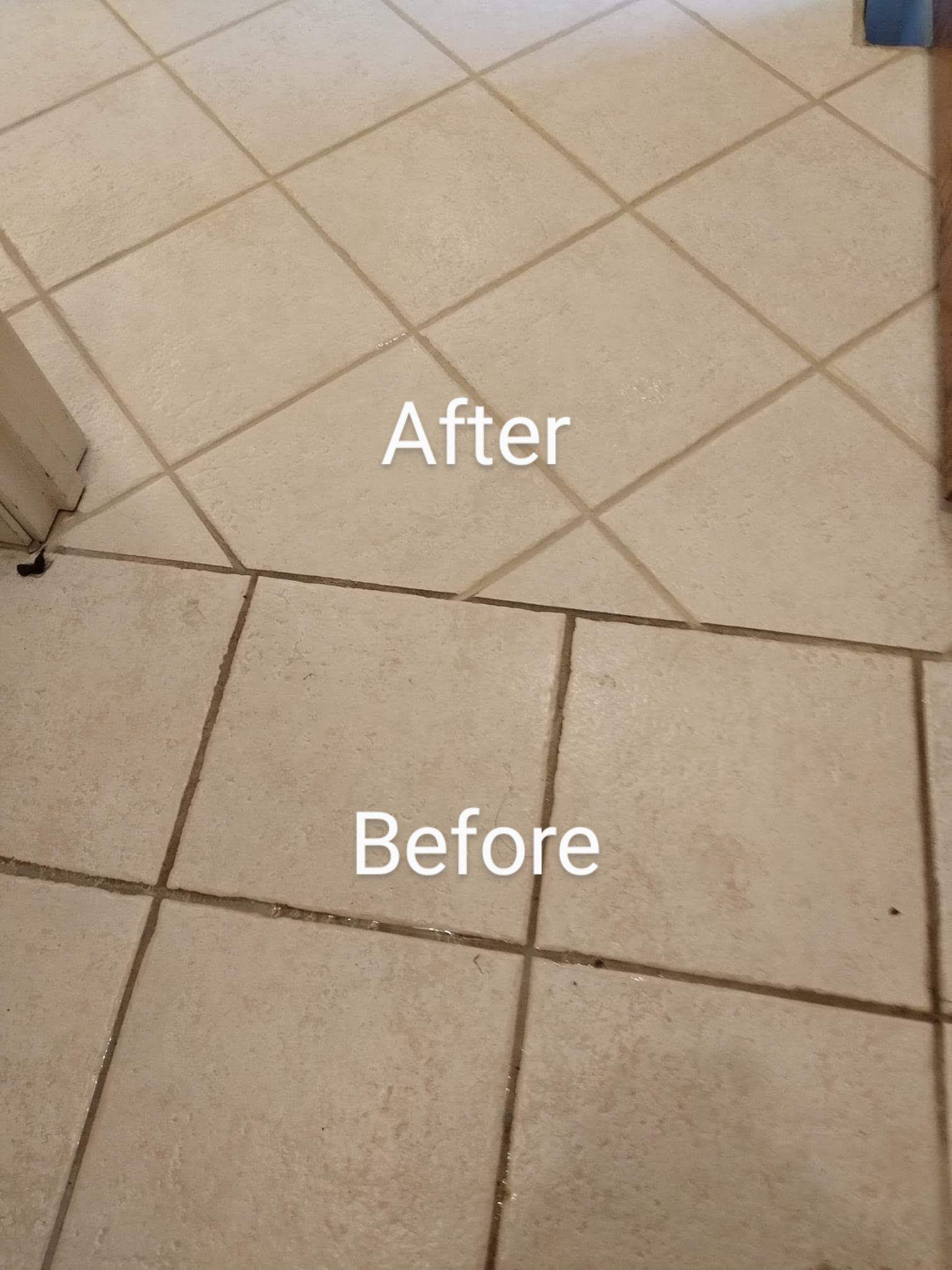 Step 02
Apply an alkaline solution to Tile Floor/ Grout Lines. Scrub the Tile/ Grout Lines with Multi Wash Scrubber. Clean the Grout Lines with hand held brushes followed by extracting solution off the floor. Completely dry floors with towels.
Step 03
Our proprietary color sealant is then injected into the empty pores and brushed to ensure even application.
Step 04
We then clean and buff the entire surface to restore its original shine.
Make your floors last a lifetime!
Missing grout? Dirty or discolored? We can match your grout color and restore your floor without removing the old grout. We can fix it all. We take our sealers and mix it with our grout to fill those areas and make it uniform again. With our color sealant anything you spill will bead right off and won't stain. Make your floors last a life time.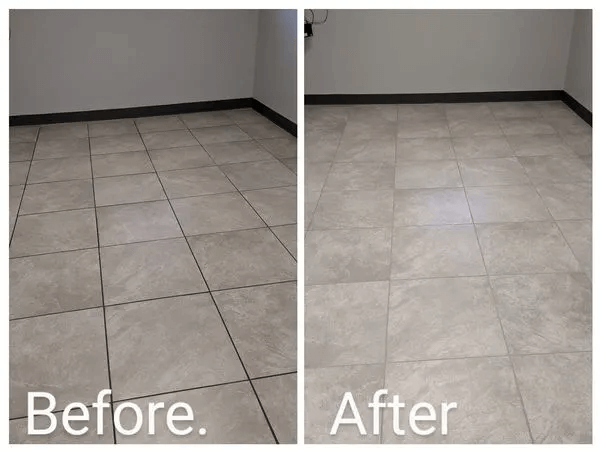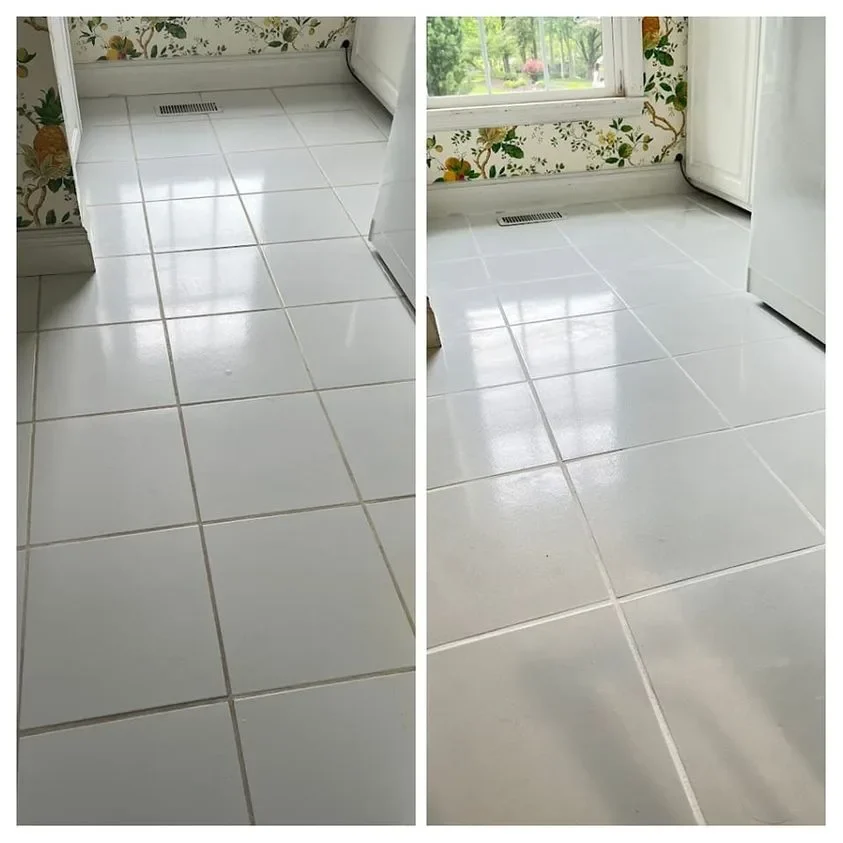 State of the art equipment
Our highly trained and equipped cleaners are ready to tackle your dingiest hardwood floors. You won't even recognize them when we are done cleaning and sealing your hardwood floors.
Don't Replace Your Tile! - Restore It!
All types Of Floors, Back Splash, counter Tops, showers, Grout Repair